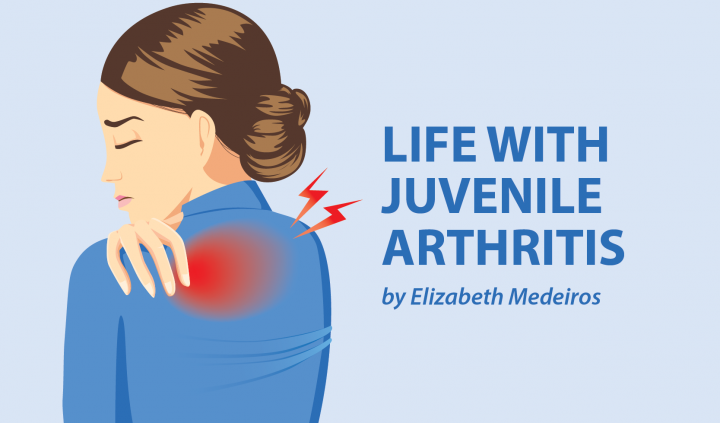 When I was in high school, all my friends jumped at the idea of working part-time. Not only would it generate some spending money, but it would also look great on college applications. However, I couldn't help but feel a bit left out. While my peers flipped burgers and stocked shelves, I struggled to find work that was less labor intensive. At the time, my juvenile arthritis would've made it too painful to work most traditional after-school jobs.
Part-time jobs are a rite of passage for most teenagers; it's an opportunity to gain experience and learn to manage money. But for high schoolers with juvenile arthritis, it can be difficult to find and maintain a job. Chronic pain and fatigue can easily put some opportunities out of reach. Many after-school jobs involve being on one's feet for hours, working a cash register, or stocking shelves, which can be hard on one's joints. But that doesn't mean teens with JA shouldn't work — it's a great learning experience and confidence booster. With a bit of searching, most teens with chronic pain can find appropriate and even gainful employment.
Small businesses
Many of my friends with JA found employment at boutiques, mom-and-pop stores, and other small businesses. The slower pace and smaller inventory usually meant they could take their time to work, rather than rush from task to task. Plus, many of them had extremely caring employers who allowed them to sit while working when it was possible. It's worth taking a drive around town with your teen to visit stores or restaurants that might be a good fit!
Search the wanted ads
Keep a close eye on job-search sites for part-time work. Sometimes it's possible for high schoolers to find opportunities to intern, work reception, and freelance. While these jobs can come few and far between, it's still worth looking and asking around. When I was a teenager, I was able to find a lot of employment as a graphic designer and photographer just by keeping an eye out.
Become a freelancer
You can often find employment beyond local companies. Work such as babysitting, nannying, tutoring, dogsitting, teaching instrumental lessons, photography, writing, and many other skills can help teens earn a bit of money. Of course, the ability to perform these tasks will depend on your teen's condition. For example, babysitting may only be possible with older children. However, it is worth a try to let your teen market their talents and see what gigs they can get! Freelancing is especially helpful because it allows teens to make their own schedules, allowing them to rest when needed.
Volunteer
It can be hard to find employment, but even more difficult if one's juvenile arthritis is flaring. Volunteering can be a great alternative to a part-time job since there is more room for flexibility in a schedule. Plus, many volunteering positions are not extremely labor-intensive, such as reading to the blind or visiting with the elderly. Colleges and future employers highly regard volunteer work, even if it's only occasional, so having your teen spend a few hours here and there can help put them on a good track for life.
When I was in high school, everyone used to joke that I never worked a "normal" job. While my peers recalled their first jobs as being a cashier or flipping burgers, my first job was actually as an illustrator for a children's coloring book! I admit that it was hard to find jobs that didn't involve flipping burgers at that age. But the jobs I did find helped contribute to my future success. Having worked as a designer, a photographer, a writer, and a tutor during my high school career, I can attest that it is possible for teens with JA to work. All it takes is some searching and creativity!
***
Note: Juvenile Arthritis News is strictly a news and information website about the disease. It does not provide medical advice, diagnosis, or treatment. This content is not intended to be a substitute for professional medical advice, diagnosis, or treatment. Always seek the advice of your physician or other qualified health provider with any questions you may have regarding a medical condition. Never disregard professional medical advice or delay in seeking it because of something you have read on this website. The opinions expressed in this column are not those of Juvenile Arthritis News, or its parent company, BioNews Services, and are intended to spark discussion about issues pertaining to juvenile arthritis.
We are sorry that this post was not useful for you!
Let us improve this post!
Tell us how we can improve this post?