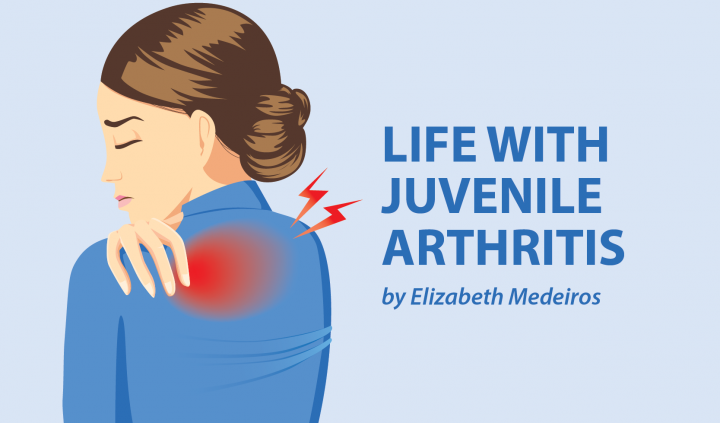 When your child has juvenile arthritis, you might find that her pediatric rheumatologist becomes a part of the family. Frequent appointments can mean you see this specialist more often than you see your extended family.
But even if you see the doctor frequently, you may feel like your appointments aren't as productive as they could be. Maybe you forgot some questions you've been meaning to ask, or perhaps you just felt rushed. Regardless of how often you see the doctor or how great your relationship is with them, here are some tips to consider every now and again.
Make a list
Always make a list of any questions or concerns before your child's appointment. Having a list in front of you is a great reminder to speak up! And I strongly advise you to write out full sentences — a list of keywords can get confusing. There's nothing more frustrating than forgetting what you wanted to ask, only to remember on the trip home.
Older kids and teens may also want to write out their own list. Kids often feel powerless in medical situations, but involving them in the conversation can help. It's a small way for kids to feel more in control of their health.
I keep a running list during the month. Whenever I think of something, I'll make a note on my phone. The day before my appointment, I'll write them out on a piece of paper. Having something to hold helps me remember to ask questions.
Take notes
Take notes of keywords and phrases. While keeping appointment notes in a binder or journal can be useful, it's not necessary. Jotting down keywords and phrases on paper can help you to remember what was said during the appointment, and it can help when you want to do research later.
Talk to your child
Talk with your child before and after appointments. Some children find rheumatology appointments to be depressing or upsetting. Young children may have a fear of shots, and older kids may feel guilty that their medicines aren't working well. Having a heart-to-heart can help them find ways to cope with future appointments; for example, a young child might bring a stuffed animal along for comfort. It's so much easier when a child is willing to cooperate, or even participate in the conversation about their health.
Learning to advocate
I have more memories of my pediatric rheumatologist than I do of some family moments. While some people say it sounds sad, I don't feel that way at all. I had a wonderful relationship with my doctors. They taught me how to speak up for myself. And while there were sad times — such as when remission didn't last — I felt encouraged by knowing I was heard. Frequent doctor's appointments are hard, but taking control of them can make it a little easier.
***
Note: Juvenile Arthritis News is strictly a news and information website about the disease. It does not provide medical advice, diagnosis, or treatment. This content is not intended to be a substitute for professional medical advice, diagnosis, or treatment. Always seek the advice of your physician or other qualified health provider with any questions you may have regarding a medical condition. Never disregard professional medical advice or delay in seeking it because of something you have read on this website. The opinions expressed in this column are not those of Juvenile Arthritis News, or its parent company, BioNews Services, and are intended to spark discussion about issues pertaining to juvenile arthritis.
We are sorry that this post was not useful for you!
Let us improve this post!
Tell us how we can improve this post?