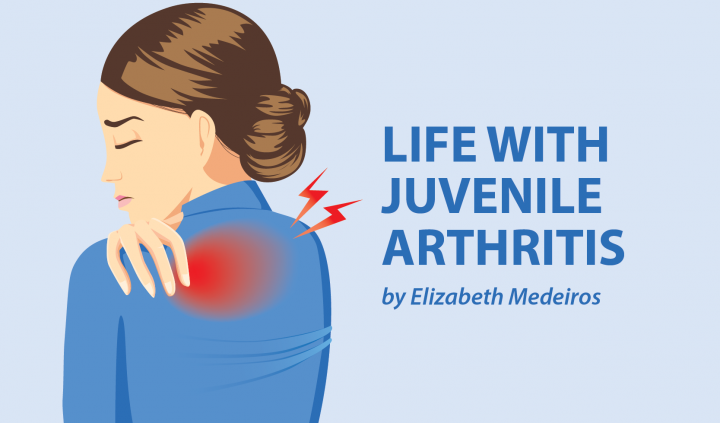 Receiving a juvenile arthritis (JA) diagnosis can be life-changing, not only for the child but also for the entire family. For this reason, it's important to find resources for support. Being able to talk with others who have "been there, done that" can be extremely comforting and encouraging.
However, it can be difficult to find resources early on. So, I've compiled a list of places to begin your search for support. Following are some ideas:
Get involved with the Arthritis Foundation
The Arthritis Foundation, which serves people with juvenile arthritis and their families, is wonderful at hosting events to bring JA families together. State chapters typically have socials, day trips, and other fun events a few times a year. These events are fun for the entire family. Many families also travel to the national Juvenile Arthritis Conference, which takes place in a different state each year. What makes these events great is that they involve the entire family, including siblings, and organizers do their best to cater to each age group.
Camps
Going to a sleepaway camp is a rite of passage for most children, and kids with juvenile arthritis shouldn't be an exception. A number of camps are exclusively for kids and teens dealing with juvenile arthritis. The time away from home helps build independence in kids and teens while allowing them to relate to others and make friends. When I was a child, going to JA camp was a wonderful experience. I came away with some lifelong friends, and many of my fellow campers became camp counselors once we were old enough. 
Finding support groups
Many people enjoy the comfort and routine of a dedicated support group. While they can be helpful, they may be hard to find. Some chapters of the Arthritis Foundation may have support groups, but they often favor family outings. Kids and parents have options for joining support groups through local hospitals, community centers, and other places. It's worth keeping an eye out and asking around. Your child's pediatric rheumatologist may be aware of options.
Online support
In this digital age, more people than ever are turning to the internet to find support. Social media, such as Facebook, has helped many parents and patients find support. Facebook groups seem to be the most common form, and they're a great resource for parents, teenagers, and young adults. Of course, it's important to be smart while participating in online groups: Never share personal details online, and use common sense.
Since I was a teenager, Facebook groups have been a main staple in my support circle. While it doesn't replace the support of close friends and family, it's nice to be connected with other young people. Often, these groups are hubs of invaluable questions, stories, and advice. And thanks to my smartphone, I can find support any time of day.
Reach out
It can be intimating to reach out at first. I recall my parents and I being satisfied to keep to ourselves for the first few months after diagnosis. However, we soon felt very isolated. Though we were nervous to attend JA events at first, the fear subsided. It was amazing to not only feel like we weren't alone, but also to gain insight and advice from others. So please, make the effort and reach out to others!
***
Note: Juvenile Arthritis News is strictly a news and information website about the disease. It does not provide medical advice, diagnosis, or treatment. This content is not intended to be a substitute for professional medical advice, diagnosis, or treatment. Always seek the advice of your physician or other qualified health provider with any questions you may have regarding a medical condition. Never disregard professional medical advice or delay in seeking it because of something you have read on this website. The opinions expressed in this column are not those of Juvenile Arthritis News, or its parent company, BioNews Services, and are intended to spark discussion about issues pertaining to juvenile arthritis.
We are sorry that this post was not useful for you!
Let us improve this post!
Tell us how we can improve this post?