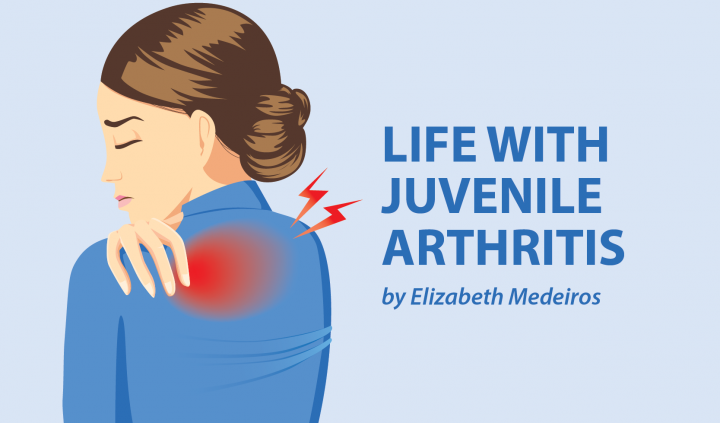 When I was a kid, I swore I visited my friends less than my pediatric rheumatologist. For years, I saw my rheumatologist once a month. While going to the hospital wasn't my favorite pastime, I had a wonderful doctor-patient relationship. I really felt that my doctor listened to me, and I trusted his judgment. I never wanted to leave him, but a few months before my high school graduation, he told me he would be moving to another hospital. It broke my heart, but it also made me wonder if it was time to move on to adult rheumatology.
While children with arthritis may have many specialists, the rheumatologist is the most important person on their healthcare team. They're the ones who guide families through flares, new medications, and everything in between. But eventually, children grow up and need adult care. It can be hard to move on once your child comes of age. However, there are many steps you can take to ensure a smooth transition.
Learning to be responsible
Most teens and young adults stop seeing their pediatric rheumatologist between the ages of 17 and 22. You should open a dialogue with your child and your child's doctor about when they feel is the best time to move on to an adult provider. But while transferring doctors is a big deal, so is shifting care from the parent to the child. Helping your child learn to take responsibility for their care at appropriate ages will help them feel confident and ready when it comes time to see an adult rheumatologist.
It's important that kids and teens learn how to care for their condition. Doing things such as encouraging your child to talk directly with the doctor about their concerns, helping them keep a medication routine, and allowing your high schooler to pick up prescriptions or call in appointments helps to form independent adults. To this day, I'm thankful my mum made me learn all of those things while I was still at home. It made things 100 percent easier when I left home for college.
Transition clinics
You might find your teen is lucky enough to go to a hospital that offers pediatric transition clinics. While it varies from hospital to hospital, generally these clinics allow high school-age patients to be treated by both pediatric and adult rheumatologists. Many teens appreciate these programs because it allows them to become acquainted with their adult rheumatologist before leaving their pediatric provider.
Experienced providers
In my experience, it is worth it to find a rheumatologist who has experience working with young adults. While any rheumatologist is qualified to treat adults with arthritis, someone who works with young adults is sure to have experience with juvenile-onset arthritis. Plus, they may have better insight on how arthritis affects young adult lifestyles. Often, your child's rheumatologist can help find a rheumatologist who has experience treating patients with juvenile-onset arthritis. I was fortunate enough to find a rheumatologist who specializes in young adult care, and I've found her extremely knowledgeable and compassionate about the struggles of being young with chronic pain.
Saying goodbye
Even with the best preparations to transfer to an adult rheumatologist, it can still be sad to leave the pediatric rheumatologist. Many of my friends who grew up with juvenile arthritis had a hard time saying goodbye. To mark the occasion, I made my pediatric rheumatologist a card for all the years he treated me. It may help to write them a letter or card to thank them. While doctors usually can't accept presents, many value notes from patients. It might not feel like much, but it's a great way to help move on. Try to remember that this should be an exciting time — it's not every day you see your child become that much more independent!
***
Note: Juvenile Arthritis News is strictly a news and information website about the disease. It does not provide medical advice, diagnosis, or treatment. This content is not intended to be a substitute for professional medical advice, diagnosis, or treatment. Always seek the advice of your physician or other qualified health provider with any questions you may have regarding a medical condition. Never disregard professional medical advice or delay in seeking it because of something you have read on this website. The opinions expressed in this column are not those of Juvenile Arthritis News, or its parent company, BioNews Services, and are intended to spark discussion about issues pertaining to juvenile arthritis.
We are sorry that this post was not useful for you!
Let us improve this post!
Tell us how we can improve this post?