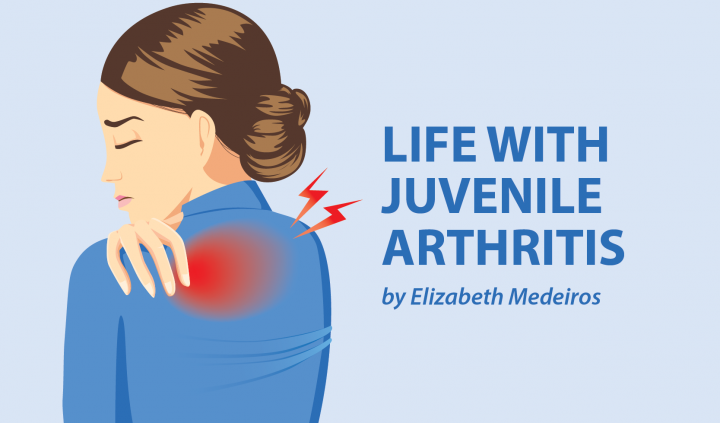 When I was a teenager, I was extremely impatient. Like most teens, I enjoyed instant gratification. Unfortunately, fighting juvenile arthritis takes a lot of patience. In addition to waiting out flares, you do a lot of waiting to see if medicine will work or not.
Throughout middle school and high school, I grew increasingly frustrated that none of the medicines helped. Plus, I was tired of all the nasty side effects. It seemed like nothing worked! At least, it seemed that way, until I started to keep a daily diary of my symptoms. Suddenly, I noticed a new medicine seemed promising.
Keeping a daily log of your child's medication schedule, symptoms, and side effects can help smooth the process of trying new medicines. By taking notes, it's easier to see patterns and small improvements. It can also play an important role in finding early signs that a medication isn't a good fit. Plus, your child's rheumatologist will really appreciate the extra effort, as it makes their job a lot easier.
Gradual improvement
Most juvenile arthritis medications need time to take effect. For example, both Enbrel (etanercept) and methotrexate may need up to 12 weeks for a patient to see symptoms improve. Sometimes, improvement is very gradual and may be hard to notice at first, especially if there are disruptive side effects. It can be frustrating to constantly switch treatments or feel "stuck" on a treatment that doesn't appear to work.
By tracking things day by day, you more easily notice very small changes. Changes may be so subtle that only the doctor notices. But take that as a victory and write it down! Showing your child their slow but steady progress can help them stay positive. Small changes may win over your child if they have felt discouraged about the new treatment.
Side effects
While noting your child's symptoms, you may notice they have side effects from their new medication. It's a good idea to track these and keep their pediatric rheumatologist posted. The rheumatologist needs to know all side effects, no matter how seemingly insignificant. In addition to being able to monitor your child's health, the doctors may be able to make recommendations on how to help. For example, taking folic acid can sometimes prevent mouth ulcers caused by methotrexate.
You may also notice patterns of when the side effects show up. Knowing the pattern will help you and your child cope. When I was younger, I noticed a lot of fatigue and nausea the day after taking methotrexate. So, I started to take it right before bed on Fridays. That way, I got to sleep it off and rest.
Moving on
It can be discouraging to find that it's time to try something else because a medication didn't work. Keep tracking your child's symptoms during the transition, especially if they begin to flare. Most of all, try to be patient, as arthritis medicines aren't "one size fits all."
It's difficult
I'll be the first to admit that it's difficult to remember to keep a daily JA log. Making it part of the bedtime routine sometimes helps, but even then, it gets forgotten. I used to set a reminder on my phone to help me remember. Don't worry too much if you forget a day or two here or there — the important thing is getting the gist of what's going on.
After years of tracking, we finally found a medication that worked. While my progress was extremely subtle at first, within two years, I had almost no disease activity. It's hard to watch your child go through trial and error to find the right JA treatment. But with a little extra attention with a daily log, you might notice progress.
***
Note: Juvenile Arthritis News is strictly a news and information website about the disease. It does not provide medical advice, diagnosis, or treatment. This content is not intended to be a substitute for professional medical advice, diagnosis, or treatment. Always seek the advice of your physician or other qualified health provider with any questions you may have regarding a medical condition. Never disregard professional medical advice or delay in seeking it because of something you have read on this website. The opinions expressed in this column are not those of Juvenile Arthritis News, or its parent company, BioNews Services, and are intended to spark discussion about issues pertaining to juvenile arthritis.
We are sorry that this post was not useful for you!
Let us improve this post!
Tell us how we can improve this post?