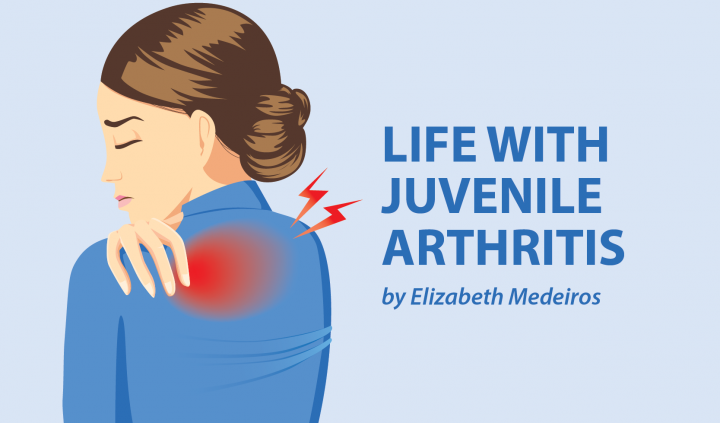 My mum and I have a mother-daughter relationship that many people dream of having. While things aren't always perfect, I've always admired my mum. Ever since I was a small child, I've tried my best to recognize all that she does. But it wasn't until a few years ago that I began to see how difficult it must have been to parent a child with juvenile arthritis.
It dawned on me when I went to my first rheumatology appointment by myself. I had to take time off of work, the copay was expensive, and I had to fight with my insurance over a prescription. And to think, that was just my first taste!
Over the years, I've gained a totally new appreciation for my mum. Dealing with JA can be heartbreaking and stressful. It is heart-wrenching to watch your child suffer, and there are also so many other stresses to deal with: financial burdens, fighting for school accommodations, isolation, and worry, among many other things. So, I think appreciation for JA moms is long overdue.
Our first advocate
Every person who grew up with arthritis can say that Mom was their first advocate. Learning how to advocate from the best is a priceless lesson to learn, and it is invaluable knowing that someone will always be willing to fight for you. While nowadays, my mum steps back to let me handle situations, there have been plenty of times she's still had to step in to back me up. And I couldn't be more thankful for her support and example.
Wearing many hats
Like most moms, JA moms wear many hats, and their roles seem never-ending. While I sometimes think of my mum as being like a nurse, caring for me with JA went so much further than that. She played accountant for all the medical bills, personal assistant for all the appointments, and even lawyer when battling with insurance companies. I never fully appreciated any of this until I was an adult and took on these roles myself.
Worry
I've heard that mothers always worry about their children, and I wholeheartedly believe it. Juvenile arthritis can be extremely unpredictable, making the future an anxiety-ridden topic. I am always blown away by the strength I see JA moms demonstrate. I can't thank my mother enough for keeping me calm and being supportive.
Say thanks
As Mother's Day approaches, I would like to take this opportunity to thank all of the mothers of children with JA for their dedication, advocacy, and care. If you're a mother of a child with JA, know that while your child may not notice it now, they'll look back and be amazed at all you do for them. And if you're someone who grew up with JA, make sure to thank and treat your mother: after all, she deserves it.
***
Note: Juvenile Arthritis News is strictly a news and information website about the disease. It does not provide medical advice, diagnosis, or treatment. This content is not intended to be a substitute for professional medical advice, diagnosis, or treatment. Always seek the advice of your physician or other qualified health provider with any questions you may have regarding a medical condition. Never disregard professional medical advice or delay in seeking it because of something you have read on this website. The opinions expressed in this column are not those of Juvenile Arthritis News, or its parent company, BioNews Services, and are intended to spark discussion about issues pertaining to juvenile arthritis.
We are sorry that this post was not useful for you!
Let us improve this post!
Tell us how we can improve this post?