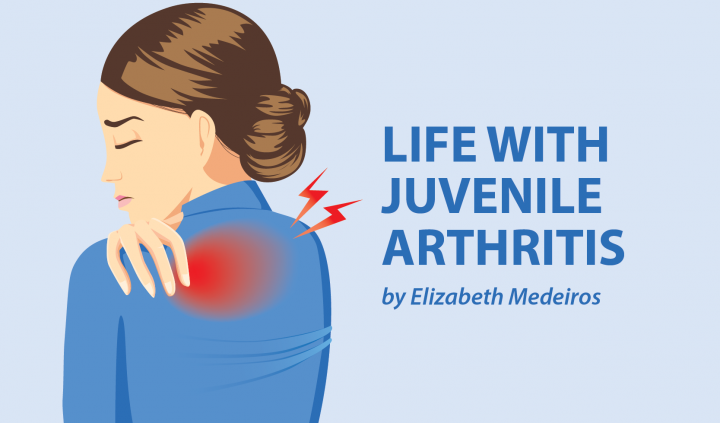 During one of my favorite summers, I visited a Six Flags amusement park. I was feeling great. I was on the verge of graduating from high school and managed my juvenile arthritis effectively. My best friend and I adored the tall, steel coasters! It sometimes surprised her when I came off some rides sore or flat-out refused to get on other rides, especially if they were gentler.
Every summer, thousands of families trek out to both local and world-class amusement parks. But families of children with juvenile arthritis should take into consideration how rough some rides can be on little bodies. While rides are fun, being sore afterward isn't.
Read the warnings
Many attractions clearly state that people with health problems such as chronic pain shouldn't ride. However, some people skip over those warnings when a ride looks tame or isn't thought of as being "wild." But regardless of how the ride appears, it's important to take those precautions to heart since there may be elements of the ride you can't see, such as bumps or sharp turns.
Admittedly, I've gone on attractions I definitely shouldn't have. As someone with both back and neck problems, I should've been more cautious. But oddly enough, I found that sometimes the "little" rides are more painful than big, steel coasters. Attractions that were unpredictably jerky have always caused me pain. The bumper cars, in particular, were a nightmare, but so were wild mouse-style coasters.
Talk to the doctor
At your child's next rheumatology appointment, bring up your trip plans. The rheumatologist can best advise you on whether certain rides are out of the question. Even if your child was fine on attractions last year, things change rapidly. Until I started having severe neck flares, my doctor was fine with me going on thrill rides. In fact, he was a big fan of them!
Consider their ability
Even if your child's back and neck are not affected, it's smart to think about your child's ability level. A kid who cannot hold on tightly due to hand pain probably shouldn't go on anything that depends on a good grip, such as log flumes and flying swings. A friend of mine with bad hips wouldn't dare get on the carousel. It just wasn't safe or comfortable.
Of course, the fun shouldn't always stop because your child is unable to do something. Step up and be the official teacup spinner when your child's arms are hurting! Offer a boost up if your child needs it. And, I can't stress this enough: Offer help getting in and out of restraints. I've been stuck on rides an embarrassing amount of times just because I couldn't undo the latch or push the restraint off.
Plan ahead
Amusement parks may not be the best vacation for your child. While I know many kids and teens with JA who adore trips to theme parks, each one has their limits. Depending on their condition and whether they're in a flare, attractions may be out of the question. Many of my JA friends love the Disney Parks or Universal Studios, which offer many shows, activities, character meet-and-greets, and 3D movies, so the fun doesn't have to stop when the attractions are too painful. Amusement parks built for small children also tend to be safe options since the rides are milder. But more local places may not offer as many gentle experiences.
You might consider skipping the amusement parks altogether when your child is in a flare or if they're not yet mature enough to handle the disappointment of skipping rides. Trips to local museums, the lake or beaches, and theater productions can still make for a day of family fun. But if you do choose to head to the amusement parks, take the time to explain why some rides might be out of the question for them. It's hard to deal with disappointment on what's supposed to be a fun day!
Have fun
At the end of the day, the goal is to have a safe, fun day with the family. If a visit to an amusement park is on your family's summer agenda, make sure to consider how each ride might affect your child. Some kids with JA can handle any ride, while others can't — only you and your child's doctor can decide that. While having a fun day is important, your child's health and safety always come first.
***
Note: Juvenile Arthritis News is strictly a news and information website about the disease. It does not provide medical advice, diagnosis, or treatment. This content is not intended to be a substitute for professional medical advice, diagnosis, or treatment. Always seek the advice of your physician or other qualified health provider with any questions you may have regarding a medical condition. Never disregard professional medical advice or delay in seeking it because of something you have read on this website. The opinions expressed in this column are not those of Juvenile Arthritis News, or its parent company, BioNews Services, and are intended to spark discussion about issues pertaining to juvenile arthritis.
We are sorry that this post was not useful for you!
Let us improve this post!
Tell us how we can improve this post?