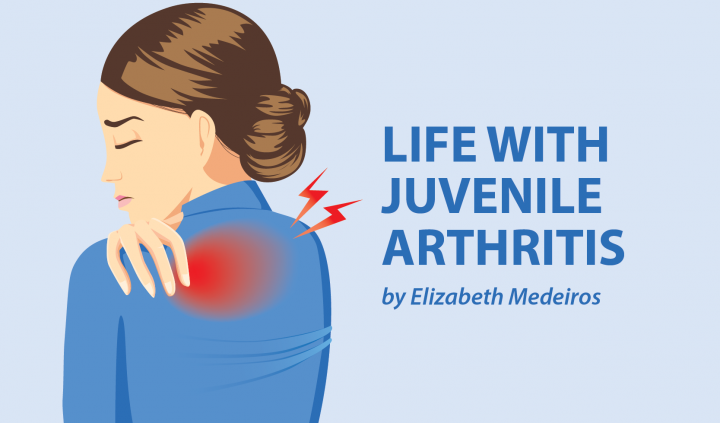 The last two weeks of August have always been hard for me. Knowing that school was around the corner came with mixed feelings. As much as I enjoyed school and missed my friends, there were many aspects of school I wished I didn't have to deal with. After a leisurely, restful summer spent with my mum, I wasn't prepared to go back to structure, hours of sitting in a metal chair, and exhausting days.
Summer is a time for rest and relaxation, especially for kids with juvenile arthritis. They don't have to be confined to an uncomfortable desk for hours on end. Instead of staying still, they exercise their joints while swimming, biking, and playing. They can stay in and relax on painful days. But school marks the end of this time of self-care. And it can be a difficult adjustment.
Getting back on track
Parents, be patient with your child as they transition back to school. Going back to structured classes and afterschool activities is tough on any kid. But getting back into a routine may be especially hard for your child with JA. After a relaxing summer, they may come home from classes totally wiped out. They may struggle with extra stiffness from getting up early in the morning. Some kids may even find the sudden onset of stress from classes brings on flares.
Gentle transitions
It can help to get your child back into their school routine slowly. Try getting back into the habit of waking up and going to bed early. Before school starts, try to find ways to help your child deal with morning stiffness, such as taking a warm shower or taking medicine upon waking.
If possible, consider postponing entering your child in after-school activities. Fatigue from juvenile arthritis can make it hard to readjust to school hours. Many of my friends with JA and I needed a few weeks to adjust to the full school day without feeling exhausted and achy by 3 p.m. Usually, by the third week of school, we felt up to adding in activities. If that's not an option, make sure that teachers, school nurses, and activities leaders know your child may need breaks during the day.
Patience
Regardless of whether I was going into the fourth grade or my final day of undergrad, I was always a little anxious about the stress, fatigue, and extra pain. But my mum made the transition easier. She let me rest as much as I needed and didn't push me into activities until I was ready to go. When I was in college, she reminded me to take it easy for the first few weeks and rest until I got used to the routine. For kids with juvenile arthritis, a little patience can make a huge difference.
***
Note: Juvenile Arthritis News is strictly a news and information website about the disease. It does not provide medical advice, diagnosis, or treatment. This content is not intended to be a substitute for professional medical advice, diagnosis, or treatment. Always seek the advice of your physician or other qualified health provider with any questions you may have regarding a medical condition. Never disregard professional medical advice or delay in seeking it because of something you have read on this website. The opinions expressed in this column are not those of Juvenile Arthritis News, or its parent company, BioNews Services, and are intended to spark discussion about issues pertaining to juvenile arthritis.
We are sorry that this post was not useful for you!
Let us improve this post!
Tell us how we can improve this post?