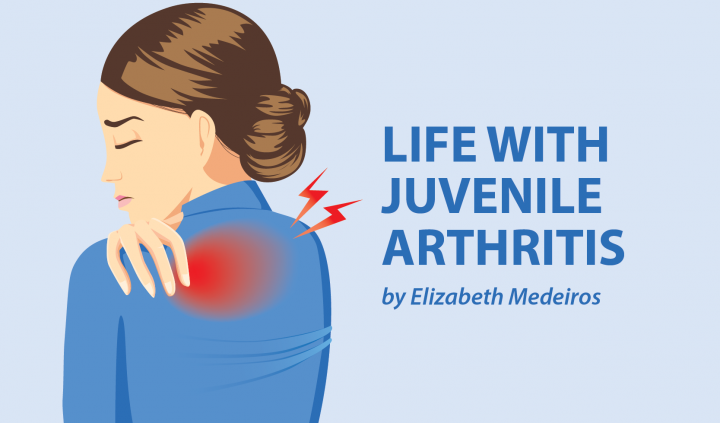 I once looked forward to visiting my rheumatologist. At the time, I was participating in a study following the progress of children with JA. At every visit, I filled out a survey and I was handed a small check. And although my mum used it for my copays, I thought it was swell.
Clinical studies help doctors and researchers increase their medical knowledge. While some people may think studies only involve trying new, experimental medicines, researchers conduct studies for many different reasons and have many different methods of collecting data. For example, a study may track a patient for years by conducting phone interviews, or it may be a one-time questionnaire regarding emotional well-being during specific treatments.
Parents of children with juvenile arthritis should consider joining studies. While it may seem like a hassle or not worth your time, there are many benefits you should consider:
1. You might get paid
Many studies offer participants incentives, such as payment, compensation for transportation, gift cards, access to additional healthcare (i.e., extra physical therapy sessions), or other benefits. While this shouldn't be the deciding factor in whether or not to enroll your child in a study, it is something to take into consideration. Whenever I was enrolled in a study as a child, my mum would use the small payment we got at each visit to help offset the cost of travel and copays. While it wasn't much, it did help and made rheumatology appointments more feasible.
2. Parents can get in on it, too
Studies aren't exclusive to patients. Many studies specifically ask for caregiver participants and are aimed at improving the quality of life for both caregivers and patients. So, when you participate in a study, you're helping to improve the quality of life for families who will deal with JA in the future. Which brings me to my next point.
3. Improve all aspects of JA care
Completing studies not only shows researchers how effective treatments are, but also how to improve the quality of life for patients and their families. Many studies have looked at the daily life and emotional health of kids with JA. For example, one study looked at the struggles of children using methotrexate by having their parents fill out a questionnaire.
4. A sense of pride
It's satisfying to know that your participation might improve JA treatment one day. Whenever you or your child feel down and hopeless, it helps to remember that you are making a positive difference. Filling out a questionnaire may not feel like a lot at the time, but it really does help in the effort to improve treatments for JA.
Find something that fits
Studies are not one-size-fits-all. Some studies might ask for too much — too much traveling, lifestyle adaptation, or time. It's OK to leave a study that is too demanding. It's also OK to choose to participate in easy studies only, such as online questionnaires.
If your child's rheumatologist asks if you'd be interested in joining a JA study, I hope you'll consider it. Better yet, take a minute to do an online search for local or online studies. Whatever you choose to do, every little bit helps in the fight against juvenile arthritis.
***
Note: Juvenile Arthritis News is strictly a news and information website about the disease. It does not provide medical advice, diagnosis, or treatment. This content is not intended to be a substitute for professional medical advice, diagnosis, or treatment. Always seek the advice of your physician or other qualified health provider with any questions you may have regarding a medical condition. Never disregard professional medical advice or delay in seeking it because of something you have read on this website. The opinions expressed in this column are not those of Juvenile Arthritis News, or its parent company, BioNews Services, and are intended to spark discussion about issues pertaining to juvenile arthritis.
We are sorry that this post was not useful for you!
Let us improve this post!
Tell us how we can improve this post?