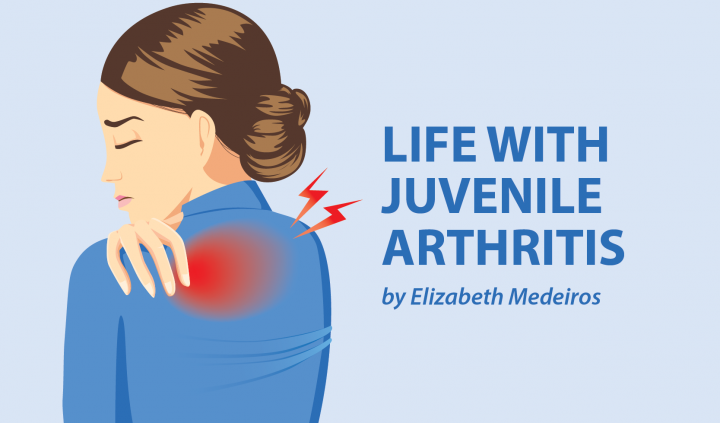 When I was a child, my primary care doctor said I had juvenile rheumatoid arthritis (JRA), but my rheumatologist said I had juvenile idiopathic arthritis (JIA). JRA made me think I simply had a childhood form of rheumatoid arthritis (RA), and JIA made me think I had some random, unusual form of JA. For a long time, I wasn't sure what to think.
While the term JIA began to replace the term JRA in the mid-1990s, both labels are used today. Many people use them interchangeably, which can cause a lot of confusion. So what's the difference between juvenile rheumatoid arthritis and juvenile idiopathic arthritis? Surprisingly, a lot.
JIA is more accurate
Juvenile idiopathic arthritis is a more accurate label for a few different reasons. Juvenile rheumatoid arthritis implies children get the same rheumatoid arthritis that adults get, but fewer than 10 percent of children have symptoms that imitate adult-onset RA.
Additionally, "idiopathic" better describes the nature of juvenile arthritis. Idiopathic is used to describe diseases without an identifiable cause. While researchers know of some factors that play a role in developing JIA, we don't know the exact causes of juvenile arthritis.
JIA is more inclusive
JIA is also more inclusive of other types of arthritis in children. Originally, there were only three subsets of JRA: oligoarticular, polyarticular, and systemic. These three forms are somewhat similar to adult RA. However, the term JIA also includes psoriatic arthritis, enthesitis-related arthritis, and undifferentiated arthritis.
Your child's future diagnosis
While some kids grow out of JA, about 50 percent of kids will not. Adults who had JA as children are considered to have juvenile-onset arthritis. Unfortunately, I've noticed many people think that kids with JRA "graduate" into having rheumatoid arthritis. That's not necessarily true. While some people do get diagnosed with RA as adults, others will go on to be diagnosed with other rheumatic diseases. By using the term JIA, you eliminate the expectation that all kids go on to have RA.
My preference
Personally, I've always preferred JIA to JRA. Using the latter makes me feel like I'm implying I have rheumatoid arthritis. Plus, as a kid, it was always fun to explain to adults what idiopathic means. But most importantly, JIA makes me feel more included. Having been diagnosed later with juvenile psoriatic arthritis, using the term JIA has helped me feel a continued connection with my peers, especially at JA camp. It's amazing how powerful an acronym can be.
***
Note: Juvenile Arthritis News is strictly a news and information website about the disease. It does not provide medical advice, diagnosis, or treatment. This content is not intended to be a substitute for professional medical advice, diagnosis, or treatment. Always seek the advice of your physician or other qualified health provider with any questions you may have regarding a medical condition. Never disregard professional medical advice or delay in seeking it because of something you have read on this website. The opinions expressed in this column are not those of Juvenile Arthritis News, or its parent company, BioNews Services, and are intended to spark discussion about issues pertaining to juvenile arthritis.
We are sorry that this post was not useful for you!
Let us improve this post!
Tell us how we can improve this post?