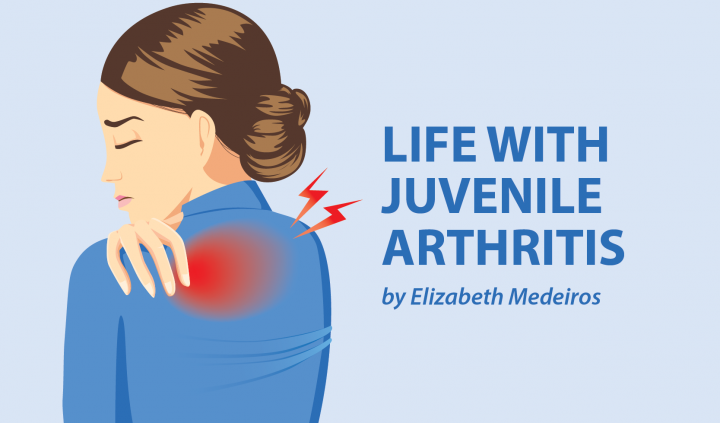 When I was a teenager, I received a lecture every time I visited the rheumatologist. "Don't smoke." "Don't drink." "Use reliable birth control." While I wasn't very interested in any of the above, I took the advice with a grain of salt. I heard this stuff all the time from my parents, teachers, and even celebrities on TV. Why would this advice apply specifically to me?
Well, it turns out it was great advice to give a teen with juvenile arthritis (JA). After being told for years not to drink, smoke, or have unprotected sex, I finally asked why. And I was given many good reasons why engaging in these risky behaviors is not a good idea:
Alcohol
Alcohol can be a big issue for people with inflammatory arthritis. Some people find that alcohol triggers arthritis flares. I experience flares every time I drink even small amounts of alcohol. (Disclaimer: I am of legal drinking age.)
But rheumatologists often discourage alcohol use for an even bigger reason. Mixing it with nonsteroidal anti-inflammatory medications such as ibuprofen or naproxen can lead to stomach bleeding and ulcers. Using alcohol with disease-modifying anti-rheumatic therapies, such as methotrexate or leflunomide, can harm the liver. This damage can be extremely painful and make it harder to treat JA.
Smoking
Cigarette smoking is known to cause cancer. But what many people don't realize is smoking also increases the risk of osteoporosis and bone fractures. For this reason, experimenting with smoking is the last thing a teen with JA should be doing.
Kids with juvenile arthritis already have a high risk of decreased bone density due to inflammation, steroid use, and other factors. Adding smoking to these factors significantly increases your risk of osteoporosis. Since your bones stop developing in your 20s, the teenage years are a critical time.
Unsafe sex
The U.S. has a high teen pregnancy rate. Studies show that teens often use contraception inconsistently or do not have access to highly effective forms of birth control. This issue is particularly troublesome for teens with JA.
Treatments for juvenile arthritis can complicate a pregnancy, and in some cases lead to miscarriage. Methotrexate must be stopped by both men and women 12 weeks before conception to avoid the risk of miscarriage or fetal harm. Leflunomide and other medicines can cause severe birth defects if used during conception or pregnancy.
Educating your child
It's easy to tell your kids not to smoke or drink and leave it at that. But it's important to talk to your teens about why they shouldn't engage in these behaviors. Be honest about the risks; your teen deserves to know.
It can be awkward to talk to your kid about these subjects, especially about sex. But studies show that parents who talk with their teens help to influence healthy behaviors. Kids want to hear what their parents have to say and need to have someone they trust to talk with about these subjects.
I credit my disinterest in drinking, smoking, or sex as a teen to the close relationship I have with my mum. Her honesty and openness helped me to make more informed decisions. I also knew I could go to her with anything, even if the conversation was awkward. Just one mother-daughter talk in the car was more powerful to me than a semester of health classes.
***
Note: Juvenile Arthritis News is strictly a news and information website about the disease. It does not provide medical advice, diagnosis, or treatment. This content is not intended to be a substitute for professional medical advice, diagnosis, or treatment. Always seek the advice of your physician or other qualified health provider with any questions you may have regarding a medical condition. Never disregard professional medical advice or delay in seeking it because of something you have read on this website. The opinions expressed in this column are not those of Juvenile Arthritis News, or its parent company, BioNews Services, and are intended to spark discussion about issues pertaining to juvenile arthritis.
We are sorry that this post was not useful for you!
Let us improve this post!
Tell us how we can improve this post?