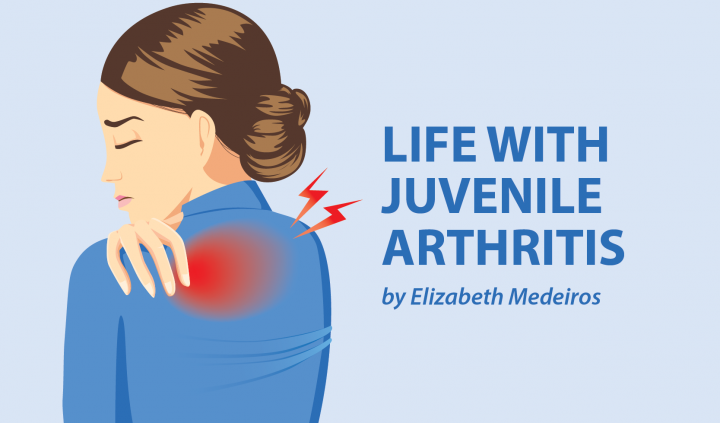 For about two years as a kid, I dreaded Friday nights. My anxiety would go through the roof as the hours ticked by, and my stomach would churn. Just the thought of my weekly dose of methotrexate had me gagging and in tears. While I knew it was helping with my symptoms of juvenile arthritis (JA), it didn't stop me from putting up a fight. I hated the nausea and mouth sores it caused, and I would beg for a week to "recover."
Does that sound familiar? If so, know that you're not alone. In a 2013 survey of parents of children with juvenile arthritis, over half reported that their child struggled to use methotrexate. Many kids with JA who take the medication experience anxiety about the injections and side effects. Even adult patients report problems with tolerating the therapy.
Despite its side effects, methotrexate can be extremely effective at treating juvenile arthritis. It's often one of the first treatments pediatric rheumatologists turn to because many patients do well on it. It can also be used with biologics to boost its effectiveness.
While side effects such as nausea, fatigue, and mouth sores can be hard to deal with, there are a few things you can do to make the treatment easier for your child.
Pills versus injections
Most pediatric rheumatologists prefer children to take methotrexate through injection. While it's unfortunate that your child may need a weekly injection, there are many ways to cope with them. In my experience and hearing from others with JA, injections are less likely to cause nausea. Teens may have the option to use methotrexate pills if they prefer to avoid injections.
Folic acid
Folic acid is a blessing for anyone using methotrexate. Many patients find it helps to reduce symptoms such as nausea, hair loss, and mouth sores. One study found that taking folic acid decreased stomach issues and mouth sores by 79 percent! Ask your child's rheumatologist about adding it to their daily medication regimen.
Support your child
It's not always easy to be positive in this situation. When medicines cause unpleasant side effects, kids and teens don't want to comply. They may be so anxious that they make themselves feel ill. Most kids in this situation aren't trying to be difficult. A child who feels sick and scared may cry, whine, or even lash out when it's time to take their medicine. I know I did.
What helped was knowing my mum was right there with me. Even though I still put up a fight when it was time for my dose, talking about it and feeling heard helped a ton.
Moving on
Eventually, I moved on to other treatments. It turned out that biologics alone were enough to help me, and I even achieved remission for almost a year. But even then, I highly advise giving methotrexate a fair shot. Sometimes with the right mix of preventive medicine and a positive attitude, it can make a big difference.
***
Note: Juvenile Arthritis News is strictly a news and information website about the disease. It does not provide medical advice, diagnosis, or treatment. This content is not intended to be a substitute for professional medical advice, diagnosis, or treatment. Always seek the advice of your physician or other qualified health provider with any questions you may have regarding a medical condition. Never disregard professional medical advice or delay in seeking it because of something you have read on this website. The opinions expressed in this column are not those of Juvenile Arthritis News, or its parent company, BioNews Services, and are intended to spark discussion about issues pertaining to juvenile arthritis.
We are sorry that this post was not useful for you!
Let us improve this post!
Tell us how we can improve this post?