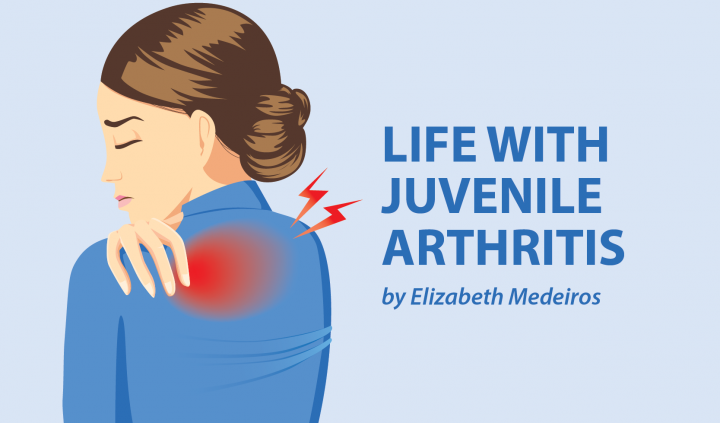 When one student gets sick, the rest of the class tends to follow suit. Unfortunately for me, I had a weak immune system and caught everything. I would spend two weeks recovering, only for another round of colds to go around. I felt like I couldn't catch a break!
My mum always wished parents would keep their sick kids home from school. But not just for sanitary purposes, but because she was the mother of a chronically ill child she was desperately trying to protect. Unfortunately, I suffered a lot because treatments for juvenile arthritis suppressed my immune system.
Every JA parent's plea
We all know that sniffles are inevitable in the school setting. But if your child is showing signs of illness, especially flu-like symptoms, please keep them home. Don't have them "tough it out," until lunch — germs can spread in just a few hours.
I know arranging for childcare can be difficult, but the parents of kids with juvenile arthritis are pleading with you.
Why we ask
Juvenile arthritis is caused by a faulty immune system. The immune system attacks the joints, and sometimes the skin, eyes, and other organs. It causes pain and swelling, and can lead to damage in the body if left untreated.
For that reason, many kids with arthritis use medications that suppress the immune system. Many of these medicines are taken anywhere from every couple of days to every few weeks. While they help to reduce the inflammation and pain, they also leave children at risk of infection.
When a kid with JA gets sick, it takes them much longer to fight the infection. Their symptoms may be worse than that of a healthy child. And often, they have to stop arthritis treatment while they're recovering so they may experience a flare.
When I was a teenager, I caught a bug that was going around my school. My classmates wound up being sick for a day or two. I was almost hospitalized due to a high fever and dehydration. The fever led to permanent hearing loss. Who would have thought a bug could do that?
Our part
Kids using certain medications have to take precautions against getting sick, including getting a flu shot, avoiding live vaccines during treatment, and having regular blood tests. Parents do their best to teach their child about proper hygiene and watch their child closely for the first sign of illness. It's scary to send your child to school, knowing someone may be carrying the flu or another contagious illness.
Your part
Parents of kids with JA aren't asking for too much. They don't expect you to pull your kid out of school for every little thing. But they do pray that you will keep your child home if they're very ill. It's a lot to ask, but they hope you put yourself in their place.
One last thought
Consider giving your child the flu shot, especially if their best buddy has JA. Don't feel obligated, because it is ultimately your choice. But a flu shot helps protect kids with JA, as well as others with lowered immunity such as new babies and the elderly.
Parents, please be considerate this flu season.
***
Note: Juvenile Arthritis News is strictly a news and information website about the disease. It does not provide medical advice, diagnosis, or treatment. This content is not intended to be a substitute for professional medical advice, diagnosis, or treatment. Always seek the advice of your physician or other qualified health provider with any questions you may have regarding a medical condition. Never disregard professional medical advice or delay in seeking it because of something you have read on this website. The opinions expressed in this column are not those of Juvenile Arthritis News, or its parent company, BioNews Services, and are intended to spark discussion about issues pertaining to juvenile arthritis.
We are sorry that this post was not useful for you!
Let us improve this post!
Tell us how we can improve this post?