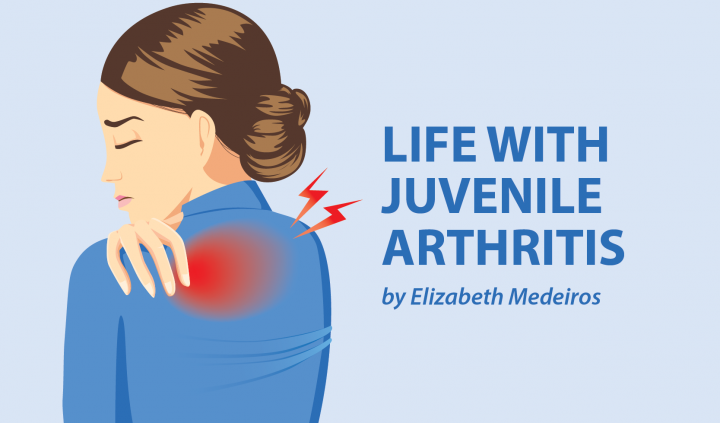 As all parents know, the holidays can be a hectic time of year. When you're not shopping or decorating, you're traveling to parties or Christmas pageants. The celebrations seem to be never-ending.
Kids with juvenile arthritis are no different from other kids when it comes to enjoying the holiday season. Like their peers, they look forward to holiday parties and winter concerts. They are excited about Santa's visit and try to stay awake all night to hear the bells on his magic sleigh.
But the holidays are also a time kids with JA may overexert themselves. Unfortunately, schools often have major projects or tests due before the winter break. Kids who are part of a choir or appearing in holiday plays may have extra rehearsals leading up to performances. And, of course, they want to come along on last-minute shopping trips. All of these events are in addition to usual holiday activities such as parties, religious services, and traveling to visit family. It's a lot for kids with chronic pain and fatigue to deal with.
My experience
I have a large extended family, which means many holiday parties. My first few Christmases were spent traveling and visiting, which was fun, but tiring. It was enjoyable to see family, but I would get extremely irritable from pain and fatigue. At 4, I slept until 8 a.m. on Christmas morning! I was so tired from visiting family the night before that I forgot Santa had come to visit. That's when our holidays changed for the better.
Since then, my family has stayed home for Christmas. We attend a few select parties instead of traveling here, there, and everywhere. Our holidays are more relaxing and happier. As a child, I could enjoy the celebrations because I wasn't in pain from rushing around.
When you can't say 'no'
If you have no option but to travel to visit friends and relatives over the holidays, please be mindful of your child with JA. If they're cranky, they're likely to be overly tired and in pain. Even teens might be moody from feeling unwell. Try to be patient with your child and work out a plan to make things easier. Perhaps you could bring a hot-water bottle and cushions to help ease joint pain on long car rides. Or time pain medicine an hour or so before events so that it has time to kick in. You may even consider stopping for food between visits to make sure your child eats regularly and gets to rest.
The gift of less pain
The holidays are a time for family, friends, and fun. Kids with JA shouldn't have to be in pain from rushing here and there. Taking the holidays slowly can help kids avoid flares and simply enjoy the celebrations. I can tell you it makes a world of difference to a child with chronic pain.
***
Note: Juvenile Arthritis News is strictly a news and information website about the disease. It does not provide medical advice, diagnosis, or treatment. This content is not intended to be a substitute for professional medical advice, diagnosis, or treatment. Always seek the advice of your physician or other qualified health provider with any questions you may have regarding a medical condition. Never disregard professional medical advice or delay in seeking it because of something you have read on this website. The opinions expressed in this column are not those of Juvenile Arthritis News, or its parent company, BioNews Services, and are intended to spark discussion about issues pertaining to juvenile arthritis.
We are sorry that this post was not useful for you!
Let us improve this post!
Tell us how we can improve this post?