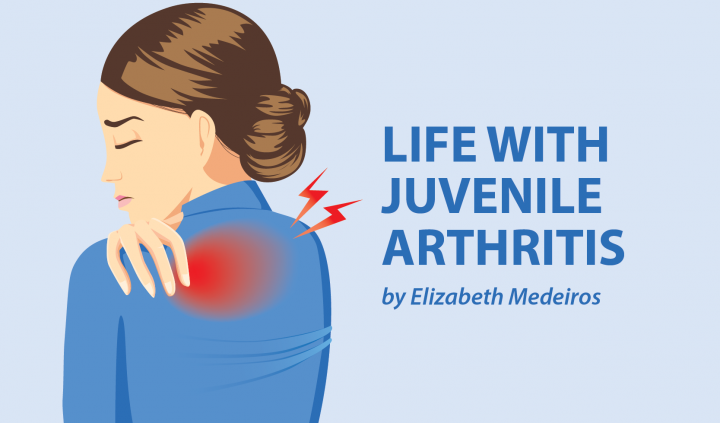 Growing up, it wasn't uncommon for my peers to have after-school activities to go to every day. As a child with juvenile arthritis, I couldn't imagine doing something every day. But that doesn't mean I did nothing — I usually had clubs once or twice a week and did a lot of crafting while I was at home. My activities, while gentle, were important to me.
Hobbies and activities are a great tool to help fight JA. While it may seem like it's better for kids with JA to spend all their free time resting, too much rest can cause pain. Plus, pain has a way of magnifying when all you do is lie around and think about how much suffering you're in. Activities give kids something to look forward to and help them forget the pain for a while.
Distraction therapy
Distraction therapy is a tool used in hospitals to help kids who are going through painful procedures. Distracting the child with a craft or a game helps take their mind off the pain, helping them to feel more comfortable. Personally, I think it's an effective pain-relieving therapy for arthritis patients of all ages.
While it can be tempting to let your child use all their free time to rest, try to encourage them to do things they enjoy. Many after-school activities only meet once or twice a week, which gives your child other days to rest. Group activities are a great distraction in particular because of the social interaction.
Hobbies are just as important for kids who are housebound due to pain and fatigue. Kids need time to be kids and forget about being chronically ill. Arts and crafts, board games, singing, building Lego models, learning to code via video games or online classes, and many other things are great, productive hobbies that distract from the pain. They may not be possible all the time, but they're something to look forward to.
Adaptation
That said, hobbies can put your child in more pain if you don't think about their needs. Soccer isn't a great idea for a child with painful feet, nor would beading be a good idea for a teen with swollen fingers. But with a little thought and adaptation, some activities can be made possible.
If the tools to do the activity are painful to use, a host of adaptive devices can help. Grips, for example, can be bought to slip onto handles that are too thin. You could make your own. Ergonomic tools may also be an option, especially for craft equipment.
When ergonomic tools aren't enough, there may be multiple ways of doing something. For example, a teen who really wants to learn to knit might find it painful to use knitting needles. However, using a loom or a knitting machine may be a great alternative.
During flares
There may be times when your child is just too sick to do anything. It's OK to have days when all they do is rest — it happens. But try to encourage your child to do what they can when they're ready. It might not be much, but having something to look forward to and something that can distract them just for a minute can make all the difference.
***
Note: Juvenile Arthritis News is strictly a news and information website about the disease. It does not provide medical advice, diagnosis, or treatment. This content is not intended to be a substitute for professional medical advice, diagnosis, or treatment. Always seek the advice of your physician or other qualified health provider with any questions you may have regarding a medical condition. Never disregard professional medical advice or delay in seeking it because of something you have read on this website. The opinions expressed in this column are not those of Juvenile Arthritis News, or its parent company, BioNews Services, and are intended to spark discussion about issues pertaining to juvenile arthritis.
We are sorry that this post was not useful for you!
Let us improve this post!
Tell us how we can improve this post?