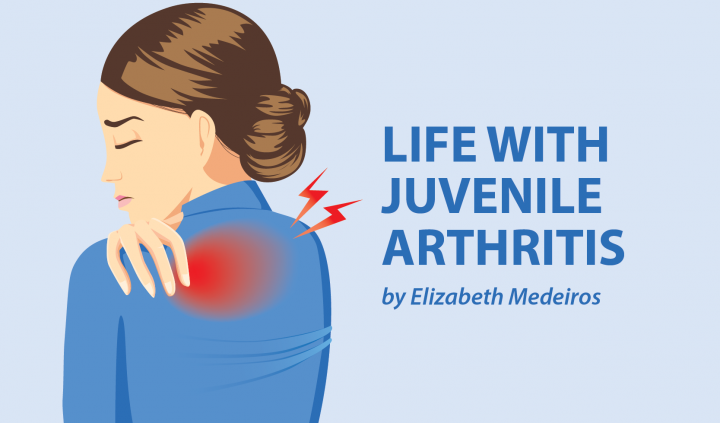 Lazy days have always been my favorite part of the week. I love not needing to rush here, there, and everywhere. Most of all, I love that they allow me to rest my joints and build energy for the next day. Everyone needs a lazy day here and there, and kids with juvenile arthritis need them a little bit more due to chronic fatigue.
Kids with JA can suffer from chronic fatigue for many reasons. High inflammation levels are often to blame, as well as the inability to get a good night's sleep. Fatigue can also be a side effect of some JA treatments. At times, fatigue may be your child's most severe symptom.
There are many ways to cope with fatigue. Finding better ways to get a good night's rest, adjusting daily activities, or even switching medicines can help. But there still may be times when your child is tired. When that happens, I encourage you to let your child decide when to rest and for how long.
Let kids listen to their bodies
"Listen to your body." That's a common phrase repeated in the chronic pain community. It's important to take cues from your body, especially when you need to slow down and take a rest. While it can sometimes be hard for children to express what they need, it's important that you give them the opportunity to learn. Doing so will allow them to become independent adults who know how to care for themselves.
It's never too early to help your child learn to listen to their bodies. Young children often express their need for rest in the form of crankiness, and you can help them by transitioning into rest. During my childhood years, my mum would say, "Let's go take a bath and wash all the crankiness away." As cheesy as that was, it really helped. It also helped me learn that when I was getting cranky, I probably needed rest.
You may need to encourage even older children to rest. Teens may have a lot going on in life, from extracurricular activities to SAT prep. Remind your teen to take time for themselves and encourage them not to overschedule themselves so they allow for that time. It can also help to invite your teen to relax with you by going for massages or having a movie night.
Lazy days
Sometimes, life gets so busy that we forget to take lazy days. Work, school, afterschool activities, social lives, and spending time visiting family can easily take up the entire week. But try to allow time for your child to relax if they feel they must. Even better, try to find time for the family to be lazy together. There's no need to make a whole day out of it, but a lazy Sunday morning spent in PJs can be just what the doctor ordered.
***
Note: Juvenile Arthritis News is strictly a news and information website about the disease. It does not provide medical advice, diagnosis, or treatment. This content is not intended to be a substitute for professional medical advice, diagnosis, or treatment. Always seek the advice of your physician or other qualified health provider with any questions you may have regarding a medical condition. Never disregard professional medical advice or delay in seeking it because of something you have read on this website. The opinions expressed in this column are not those of Juvenile Arthritis News, or its parent company, BioNews Services, and are intended to spark discussion about issues pertaining to juvenile arthritis.
We are sorry that this post was not useful for you!
Let us improve this post!
Tell us how we can improve this post?