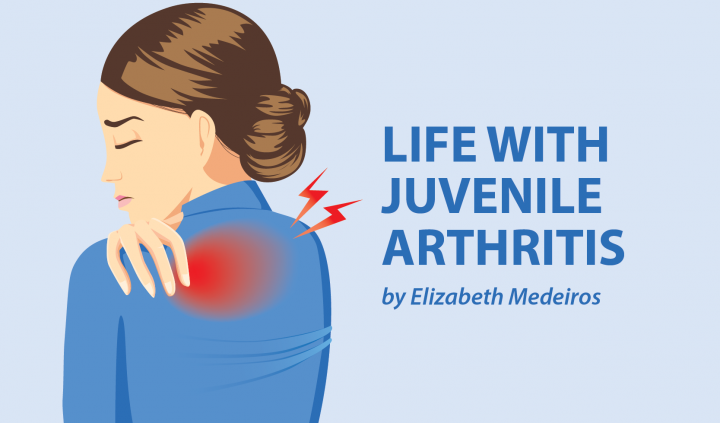 It's a question I've asked and have been asked: "Is juvenile arthritis considered a disability?"
Frankly, I never got a straight answer. That's because the answer is: It depends on the child.
According to the Americans with Disabilities Act, "An individual with a disability is defined by the ADA as a person who has a physical or mental impairment that substantially limits one or more major life activities, a person who has a history or record of such an impairment, or a person who is perceived by others as having such an impairment." The U.S. Labor Department describes major life activities as walking, caring for oneself, working, and other tasks. While juvenile arthritis can make these tasks impossible sometimes, that might not be the case all of the time.
Fluctuation
Some kids are disabled due to JA. Kids who are constantly limited due to their pain and frequently require mobility aids would be considered disabled. As would children who have systemic juvenile arthritis and suffer from inflammation throughout the organs.
But in many cases, juvenile arthritis can be unpredictable. Many JA parents witness the ups and downs firsthand. One day your child is playing and full of energy, the next they're sore and achy. Flares sometimes come out of nowhere and can sometimes leave without a trace.
'Short-term'
I was once described as "differently abled on a temporary basis." It's an oddly accurate description. I've had weeks when I was unable to move my neck, eat solid foods, or even walk. But I also had times when I ran around Disney World or went to four swim classes a week. My condition seemed to change all the time.
Personally, I do sometimes consider myself disabled when a flare lasts a long time and I am unable to live as I would normally. It's at those times the term helps those around me understand I need help, such as being pushed in a wheelchair. But I do consider it "short-term," because I've been very fortunate that my worst flares haven't lasted longer than a couple of months.
The good news
In the past, many kids with JA were handicapped. It wasn't uncommon for them to use mobility aids and suffer joint damage. But today, outcomes are better than ever due to improved treatments and early diagnoses. In short, juvenile arthritis can be considered a disability, but not every kid with JA is disabled.
***
Note: Juvenile Arthritis News is strictly a news and information website about the disease. It does not provide medical advice, diagnosis, or treatment. This content is not intended to be a substitute for professional medical advice, diagnosis, or treatment. Always seek the advice of your physician or other qualified health provider with any questions you may have regarding a medical condition. Never disregard professional medical advice or delay in seeking it because of something you have read on this website. The opinions expressed in this column are not those of Juvenile Arthritis News, or its parent company, BioNews Services, and are intended to spark discussion about issues pertaining to juvenile arthritis.
We are sorry that this post was not useful for you!
Let us improve this post!
Tell us how we can improve this post?