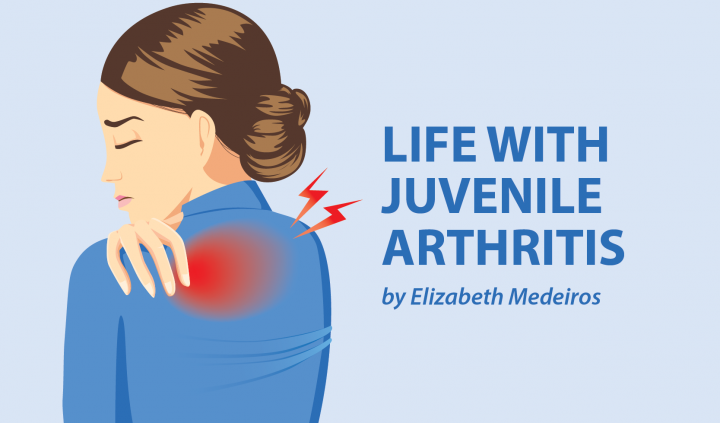 Valentine's Day is today and love is in the air. I've seen so many commercials advertising diamonds and flowers as the ultimate gifts of love. While that's good for lovers, there are so many better gifts of love.
Kids with juvenile arthritis (JA) always benefit from a little tender loving care. But what are the best expressions of love and care for those with JA? In my opinion, they're encouragement, validation, and patience.
Encouragement
Kids with JA need extra encouragement. Juvenile arthritis can make both beloved pastimes and everyday chores more difficult. It is beyond frustrating to be unable to fold clean laundry neatly due to stiff, pained hands. It's discouraging to be unable to put on socks in the morning due to the pain. And it feels hopeless to be unable to practice a craft because of exhaustion. Surrendering can be tempting.
Never hesitate to give your child a little extra praise and encouragement. Let them know how proud you are of them for trying and tell them that giving something their best effort is all that matters. Most of all, let them know that their conduct does not go unnoticed.
Validation
"You don't look sick." "You're too young for arthritis." "You can't be in that much pain." Kids with JA have heard all of that. It's difficult to cope with chronic pain when no one seems to believe the suffering. Sometimes it feels like the world underestimates the pain, or worse, assumes the person is faking.
One of the most powerful gifts you can give your child is reassurance that you believe them. It may seem odd, especially if you are their main caregiver. But when you deal with an invisible illness, it means a lot to hear, "I know you're in pain. I believe you." When you often hear that you're too young to be in pain, validation is a breath of fresh air.
Patience
Most of all, give kids with JA your patience. Of course, that's much easier said than done. It's not easy when your child throws a fit over taking their biologic injection. Nor is it easy to cope with a teenager who is in a deep depression. Regardless, they need you and your patience in those moments.
With time and a little help, things often become easier to deal with. Shots might not be so bad if they seem to help the pain. Therapy can do wonders for depression and anxiety. But above all, your patience in dealing with these issues is what makes a world of difference.
A personal journey
Every young person is unique, as are their support needs. Some will test your patience to no end. Others need a rock to hold on to. It's not always easy to support a child who has arthritis. It can take a team of family, friends, doctors, therapists, and sources of hope and inspiration. However, as you and your child navigate their juvenile arthritis journey, I think you'll find encouragement, patience, and validation go a long way.
***
Note: Juvenile Arthritis News is strictly a news and information website about the disease. It does not provide medical advice, diagnosis, or treatment. This content is not intended to be a substitute for professional medical advice, diagnosis, or treatment. Always seek the advice of your physician or other qualified health provider with any questions you may have regarding a medical condition. Never disregard professional medical advice or delay in seeking it because of something you have read on this website. The opinions expressed in this column are not those of Juvenile Arthritis News, or its parent company, BioNews Services, and are intended to spark discussion about issues pertaining to juvenile arthritis.
We are sorry that this post was not useful for you!
Let us improve this post!
Tell us how we can improve this post?