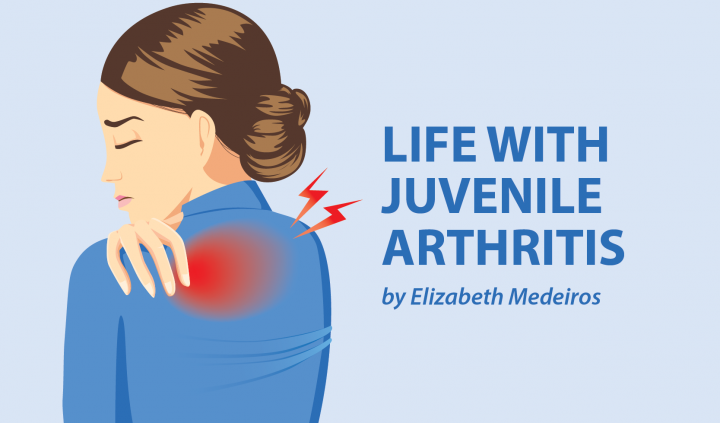 I've always had a hard time fitting in with other kids my age, but that's pretty common for kids with juvenile arthritis and other chronic diseases. In middle school, all the girls in my class except me played on the same soccer and basketball teams. Instead, I painted and sewed at home. It never bothered me much, though, as juvenile arthritis made it hard for me to keep up with them anyway.
Unfortunately, the trials that juvenile arthritis puts kids through often force them to grow up quickly. They learn to take care of their health early on, and consent to painful treatments they know will help later. They worry about their health in ways their peers won't for years. And going to the doctor's office so often may make them more comfortable with speaking to adults than to others their age.
Fitting in
Feeling more mature than their peers won't keep your child from making friends at school; however, they may not feel satisfied with the friendships they do have or might struggle to maintain relationships. In my experience, I often felt judged and misunderstood by my peers.
Physically, it can be hard to keep up with others. Young people with loads of energy might not stop to consider how nonstop hangouts and activities could be painful for their friend with JA. There may be times when they aren't patient toward your child or push them too far. Or they may be insulted when your child cancels plans in order to rest and they may decide to stop inviting her out. It's a painful, vicious cycle that people of all ages with chronic illnesses face.
Your child might even find it hard to relate to their peers on a personal level. It can be as superficial as not wanting to join in games at recess or as personal as feeling they can't confide in their best friend. They may wear a brave face and not talk about their personal lives for the sake of not scaring off friends or coming off as overdramatic.
Depression makes it harder
It's common for kids and teens with JA to deal with depression or anxiety, which can make it even more difficult to make or keep friends. Leaving depression or anxiety untreated is harmful, and simply makes your child feel further isolated from their peers. In these cases, therapy and support groups can help your child learn healthy coping mechanisms.
Genuine friendships
Real friends will stand by your side through the good and the bad. While your child might not be best friends with everyone in their class, they will likely find friends who understand. In my personal experience, my closest friends are those with other chronic conditions or those who have a chronically ill relative. But there are many compassionate people out there; it just might take a while for your child to find them.
If your child needs a little help finding kind, understanding friends, don't hesitate to reach out for help. The Arthritis Foundation (U.S.), Cassie and Friends Foundation (Canada), and Versus Arthritis (U.K.) do a wonderful job giving kids with juvenile arthritis the opportunity to meet. You could also reach out to your child's school about social groups, support groups, or clubs to join. And above all, support your child and encourage them to be friendly and meet new people.
***
Note: Juvenile Arthritis News is strictly a news and information website about the disease. It does not provide medical advice, diagnosis, or treatment. This content is not intended to be a substitute for professional medical advice, diagnosis, or treatment. Always seek the advice of your physician or other qualified health provider with any questions you may have regarding a medical condition. Never disregard professional medical advice or delay in seeking it because of something you have read on this website. The opinions expressed in this column are not those of Juvenile Arthritis News, or its parent company, BioNews Services, and are intended to spark discussion about issues pertaining to juvenile arthritis.
We are sorry that this post was not useful for you!
Let us improve this post!
Tell us how we can improve this post?