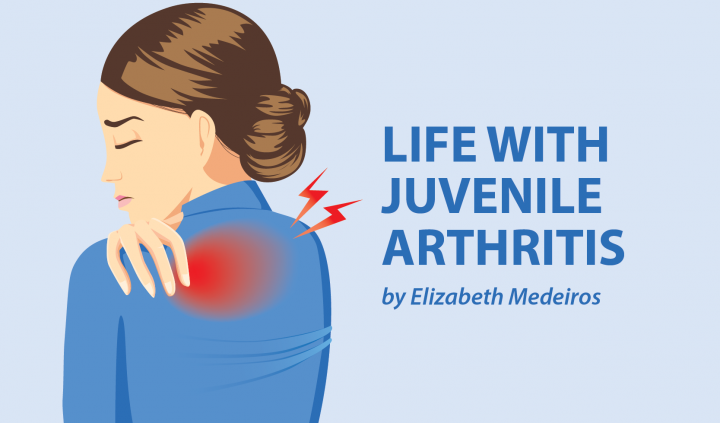 Growing up, I was a diligent student and did well in most academics. The only part of school I ever struggled with was gym class. Besides being clumsy and uninterested in sports, my juvenile arthritis made it extremely painful to participate. The worst part was that the pain after class made it hard to focus on other school work.
Contrary to popular belief, kids with JA benefit from physical activity. Even though it can hurt, it's important for kids and teens to keep moving in any way they can. While gym classes present a great opportunity to be active, it can be intense. Not only can the games be extremely demanding, but peer pressure to win can make kids push themselves beyond their comfort level. It can be difficult for students with JA to strike a balance between participating and overextending themselves in gym class.
Moderation
Because exercise is important, a pediatric rheumatologist may be reluctant to completely ban gym class, especially if the child seems to be doing well. Instead, some doctors may prefer to arrange for medical accommodations that allow the student to participate in gym class in moderation and take necessary breaks without penalty. Many of my friends with juvenile arthritis and I benefitted from this arrangement. While still getting a decent workout, I was allowed to go at my own pace and stop when I needed. For example, I walked laps instead of running them.
Physical therapy
Physical therapy is a common treatment prescribed for people with juvenile arthritis. But did you know some schools will count PT sessions toward gym credit? While not all do, some will on a case-by-case basis. If a student isn't doing well enough to participate in gym classes, consider asking the teacher about policies regarding physical therapy for credit.
Likewise, if gym activities aren't a good fit for your child, you may consider having them do physical therapy exercises during class. When I was in middle school, I was in too much pain to participate in any of the games my classmates played. My school nurse and mother came up with the idea of having me do simple exercises on the sideline. My physical therapist made sure I was able to do the exercises correctly and gave my teacher a set of instructions. It was a good alternative, and I greatly benefited from the exercise. However, I recommend having your child go to the nurse's office to do this, as my classmates thought I looked funny and would tease me.
Peer pressure
Even when kids are allowed to go at their own pace, they may be reluctant to. Students with JA are no different from other students — they just want to fit in. There may be times when they push their physical limits to participate in class, especially for team games. Or they may feel embarrassed about sitting on the sideline or walking a lap instead of running. After all, what if their classmates start talking about them? Or worse, what if they make fun of them?
It's a hard situation. Your child may feel that having juvenile arthritis makes them feel different from other kids, and sitting out of class may make them feel even worse. It's good to remind your child that it's important for their health to take breaks when they feel sore. Learning to advocate and care for themselves is a hard, but important, lesson. If it's a pressing issue, the school may come up with other alternatives for your child. For example, maybe they could take an extra art or music class.
What counts
All that matters is that your child exercises without pushing themselves too far. Every child's case is unique; some kids may need to sit out from time to time, while others cannot participate at all. Gym class can be hard on a kid with arthritis, between peer pressure and pushing past pain. That's why students need parents, teachers, and doctors involved, so they know they have a support team and can always ask for help.
***
Note: Juvenile Arthritis News is strictly a news and information website about the disease. It does not provide medical advice, diagnosis, or treatment. This content is not intended to be a substitute for professional medical advice, diagnosis, or treatment. Always seek the advice of your physician or other qualified health provider with any questions you may have regarding a medical condition. Never disregard professional medical advice or delay in seeking it because of something you have read on this website. The opinions expressed in this column are not those of Juvenile Arthritis News, or its parent company, BioNews Services, and are intended to spark discussion about issues pertaining to juvenile arthritis.
We are sorry that this post was not useful for you!
Let us improve this post!
Tell us how we can improve this post?