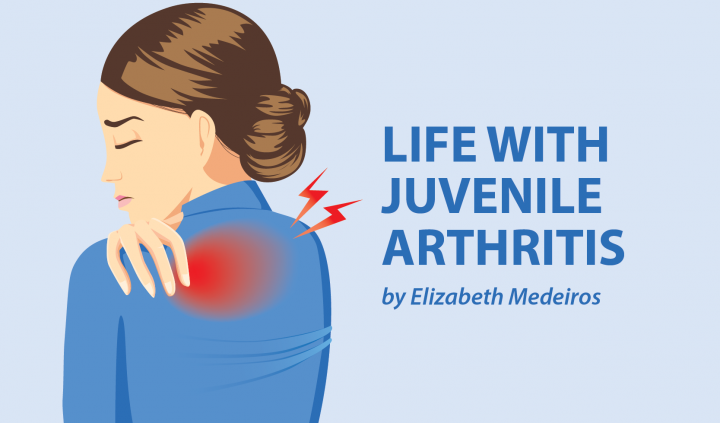 When I was growing up my parents would talk about the milestones I would achieve one day. I didn't understand at the time why they liked the idea of me working at Burger King or sending me far away to college. But as my juvenile arthritis progressed, my parents seemed to abandon those ideas. And I realized recently how afraid they were then — not just that I wouldn't hit every milestone, but that I wouldn't be able to work toward achieving my dreams.
Juvenile arthritis can be unpredictable. It's normal for parents to worry about what their child's future will bring. They worry about whether their child will become disabled, whether they will be able to find a full-time job, and if they can achieve their goals.
But fear of the future shouldn't be paralyzing. Instead, it should inspire parents and kids to work together to plan for a happy future.
Improved healthcare
Unfortunately, not all children achieve arthritis remission by adulthood. But that does not mean your child doesn't have a bright, happy future ahead of them. We now have more treatments for arthritis, and many children can have positive outcomes with proper treatment.
Plan for happiness
Healthcare aside, I've often found that where there's a will, there's a way. I know many people who grew up with juvenile arthritis who have gone on to lead happy lives. They learned to drive, had summer jobs in high school, went to college, and have careers and families. It might just be a matter of doing it a bit differently. For example, your child may choose to enroll in an online college course. They also may pursue a career that allows them to work from home. Many people I know shifted their goals to better suit their physical abilities, such as becoming a medical laboratory scientist instead of a nurse.
Things may not always turn out the way you'd hoped, but it's important to be open to a change of plans. My parents were disappointed that I didn't get my driver's license as a teen. At the time, I was going through a series of neck flares that left me unable to turn my head. But instead of dwelling on that milestone we saved it for later, and we were glad that I was enrolled in a college in a city with excellent public transportation.
Keep going
Life has to go on. Juvenile arthritis (which will become juvenile-onset arthritis in adulthood) has the power to make life pause, particularly during flares. And it's OK to take time to stop and rest. But ultimately, parents need to help encourage their child to keep moving forward, even if those forward movements are baby steps.
There were many times when my parents were afraid for the future. As I got older, I became fearful too. But I'm proud to say I'm now a college graduate with a bright future ahead of her.
Was it hard? Yes. Did I struggle with arthritis? Yes. There were many sacrifices. But with support from my parents that started when I was young, I built up the courage and determination to find a way to achieve my goals.
***
Note: Juvenile Arthritis News is strictly a news and information website about the disease. It does not provide medical advice, diagnosis, or treatment. This content is not intended to be a substitute for professional medical advice, diagnosis, or treatment. Always seek the advice of your physician or other qualified health provider with any questions you may have regarding a medical condition. Never disregard professional medical advice or delay in seeking it because of something you have read on this website. The opinions expressed in this column are not those of Juvenile Arthritis News, or its parent company, BioNews Services, and are intended to spark discussion about issues pertaining to juvenile arthritis.
We are sorry that this post was not useful for you!
Let us improve this post!
Tell us how we can improve this post?