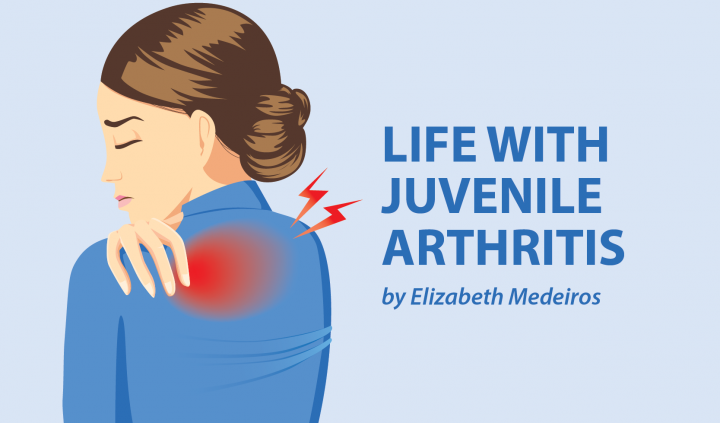 After years of dreaming about being a nurse, I realized my dreams would have to change a little. In high school, I completed a two-week nursing program trial, and while I was great at it and got almost perfect marks, I was exhausted and in severe pain at the end of each day. I quickly realized then that nursing was not for me.
It can be hard enough for any teen to pick a career, but it's even harder with arthritis. While some teens go into JA remission by adulthood, others won't and need to plan for adulthood with arthritis. It can feel like an impossible challenge to find something you're interested in while also ensuring you're physically up to it.
Unexpected challenges
I was surprised to find that many careers require high amounts of stamina or fine motor skills. For example, making lab slides could be challenging for a person with arthritis in their hands. Sometimes the training alone for certain careers can be physically intensive, such as doing rounds as a nursing student.
No one wants to be accepted into a college program only to find it's the wrong choice. It's heartbreaking to fall in love with a major only to come home every day in extreme pain. It can feel like juvenile arthritis is, yet again, ruling your life.
Learn by doing
It can be helpful to have your student with JA get a taste of the career they want to pursue. Some may be lucky enough to attend a vocational school, where they could try out a variety of trades and college prep programs. There, many students get to try many programs before making their final choices near the end of their freshman year.
It can help to shadow people in fields they're interested in. Ask around your network to see if anyone would be willing to let your child shadow for a day. Volunteering is also a great way to get a sneak peek into potential workplaces, especially at hospitals, nursing homes, and schools. Touring colleges and talking to students can also help give your child an idea of what they may face in the future.
Do your homework
It can be heartbreaking when your child feels they may not be suited for their desired career. But that doesn't mean they have to move away from the subject completely. Talk to others in their intended field and do some research to get an idea of alternative careers. For example, someone interested in carpentry might consider being a construction manager. It's all about striking a balance!
Finding the dream job
That said, this doesn't mean your child will be forced to get an office job. In fact, learning more about other careers and shadowing others may help them find their dream job. For example, one person I knew thought she would teach high school because she wouldn't have to do as much "running around." But after volunteering in an elementary school, she realized she loved the pace! Being able to get up and move at some periods helped her joints from getting too stiff. People who had JA as kids go on to fill many roles: teachers, nurses, carpenters, scientists, engineers, artists.
So, maybe I didn't go on to fulfill my dream of being a nurse. But I've still found ways to comfort patients — writing, advocating, and designing. Moving on helped me realize my gift of creativity, and through it, I've helped others in ways I never knew were possible.
***
Note: Juvenile Arthritis News is strictly a news and information website about the disease. It does not provide medical advice, diagnosis, or treatment. This content is not intended to be a substitute for professional medical advice, diagnosis, or treatment. Always seek the advice of your physician or other qualified health provider with any questions you may have regarding a medical condition. Never disregard professional medical advice or delay in seeking it because of something you have read on this website. The opinions expressed in this column are not those of Juvenile Arthritis News, or its parent company, BioNews Services, and are intended to spark discussion about issues pertaining to juvenile arthritis.
We are sorry that this post was not useful for you!
Let us improve this post!
Tell us how we can improve this post?