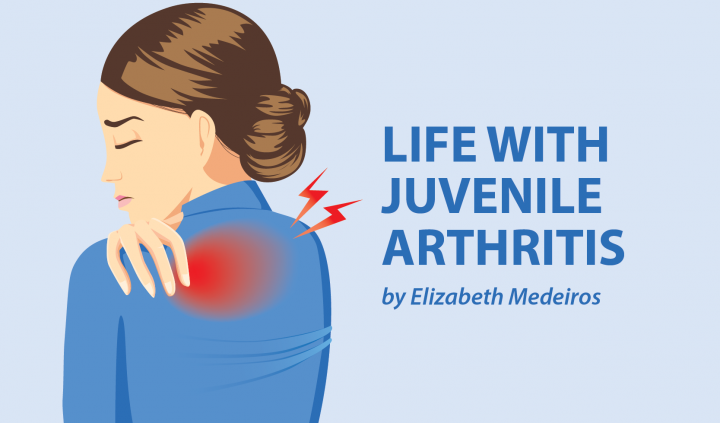 Over the years, I've received many awards for my academic performance. Yet I never achieved a perfect attendance award. Despite being a good student, I felt like I was hardly ever at school.
Kids with juvenile arthritis tend to miss school for many reasons. Attending appointments with the pediatric rheumatologist and other specialists often requires a day off school. Kids who use biologics or other medicines that suppress their immune system may get sick more easily. Add in a few days of rest during a flare, and it can lead to a lot of absences.
It's a lot easier to keep up with schoolwork when you have a plan in place. My mum and I were very proactive in making sure I didn't fall behind.
Following are my tips to help your child maintain a good academic standing:
Talk it out
If you know your child will be racking up a lot of absences, make sure to talk to her teachers about it. Teachers want to help. Arrange a meeting with your child's teacher and find out what resources — extra help lessons, tutoring, and extra-credit projects — are available.
Make a plan
Plan for scheduled doctor's appointments as much as possible. For example, your child could ask a friend to lend their notes on the day your child is out. Some of my teachers gave me my homework assignments in advance. I made sure to schedule time with my teachers to make up for missed exams.
Documentation
Make sure your child brings in doctor's notes for absences. Too many absences without excuse notes can have serious repercussions for students, and can even result in high school students getting detention or academic probation.
Tutoring
Not every child with arthritis will fall behind in school. However, if they do need to catch up, some teachers offer "extra help" sessions after school. Children who are absent frequently and for long periods of time may benefit from sessions with a tutor.
Academic success
Some years I spent more time at the hospital than at school because my JA was so severe. But I still did well academically. I was always "the smart kid." Having JA and being frequently absent doesn't have to mean falling behind in school. With the support of parents, teachers, and friends, students with JA can succeed.
***
Note: Juvenile Arthritis News is strictly a news and information website about the disease. It does not provide medical advice, diagnosis, or treatment. This content is not intended to be a substitute for professional medical advice, diagnosis, or treatment. Always seek the advice of your physician or other qualified health provider with any questions you may have regarding a medical condition. Never disregard professional medical advice or delay in seeking it because of something you have read on this website. The opinions expressed in this column are not those of Juvenile Arthritis News, or its parent company, BioNews Services, and are intended to spark discussion about issues pertaining to juvenile arthritis.
We are sorry that this post was not useful for you!
Let us improve this post!
Tell us how we can improve this post?